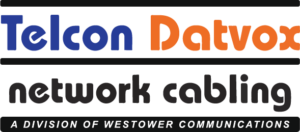 Acquisition expands WesTower's Wireline Services expertise in Ontario
WesTower Communications Ltd. is pleased to announce its recent acquisition of Telcon Datvox Inc., a strategic expansion for WesTower's wireline construction and maintenance services offering in Southern Ontario. Under the terms of the $10 million acquisition, Telcon Datvox's Niagara Falls office and 75 employees based in the St. Catherines region become a division of WesTower, creating immediate and long-term opportunity for enhanced operational support and synergy for both Telcon and WesTower projects.
"I'm delighted to place stewardship of Telcon Datvox with WesTower," said Rainer Hummel, President of Telcon. "While stepping back from the operational role I've held with the company for nearly 40 years, I remain a valued shareholder in WesTower's parent company, Exchange Income Corporation, and therefore look forward to seeing Telcon Datvox's bright future firsthand in the years to come."
"Telcon Datvox has a well-established reputation in its local markets and the broader telecommunications industry for delivering progressive wireline solutions, and we are pleased to welcome them to the WesTower family," said Nathan Schauerte, President and CEO of WesTower. "Telcon Datvox's qualifications and expertise in outdoor buried wire, indoor prewire, and long-haul wireline civil construction will allow WesTower to further diversify our integrated service offerings for our clients, and continue to improve connectivity for the communities in which we operate."
Telcon Datvox Inc. was established in 1982 as a communication installation company. Based in the Niagara Peninsula, they have since expanded to include wiring and installation for a variety of small business, corporate, education, health care, industrial and commercial clients.
Founded in 1990, WesTower Communications is Canada's largest turnkey telecommunications construction company and is committed to meeting the dynamic needs of today's telecommunications, broadcast, and utilities industries. From site development through to commissioning and comprehensive maintenance, WesTower delivers exceptional services in engineering, design, fabrication, construction, project management and Wireline Services for carriers and independent tower operators.